Private Chalet in ZERMATT
Conception and execution
"A piece of life's happiness" – once again we, as "diesigner", were allowed to fulfill a family's living dream.
The elegant, simple design extends over five floors with lots of aged wood, fittings of iron and reflective chrome lighting. A high quality, tailor-made floor made of oak and the finest fabrics round off the exquisite impression.
The building is accessed via a hall on the ground floor. The functional rooms are also located here. The luxurious spa area, including a spacious swimming pool, can be reached by stairs or elevator.
On the two floors above there are a total of nine bedrooms, which have been equipped with handmade beds and mattresses made of all natural materials. They are distinguished by a warm, relaxing atmosphere. Each bedroom has its own bathroom and balcony.
At the top, under the roof truss, is the spacious living and dining area with kitchen. Here too, carefully selected furniture, lighting and materials have created a refined effect. The frameless window front allows smooth transitions between inside and outside and offers an unlimited view of the Matterhorn.
As "diesigner" we are extremely delighted with the successful completion of this outstanding project.
Planning phase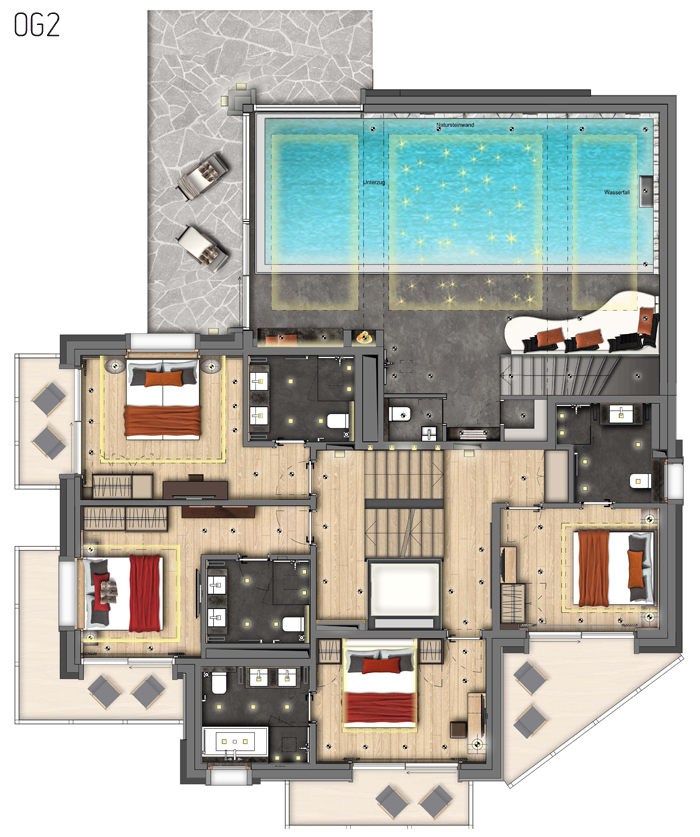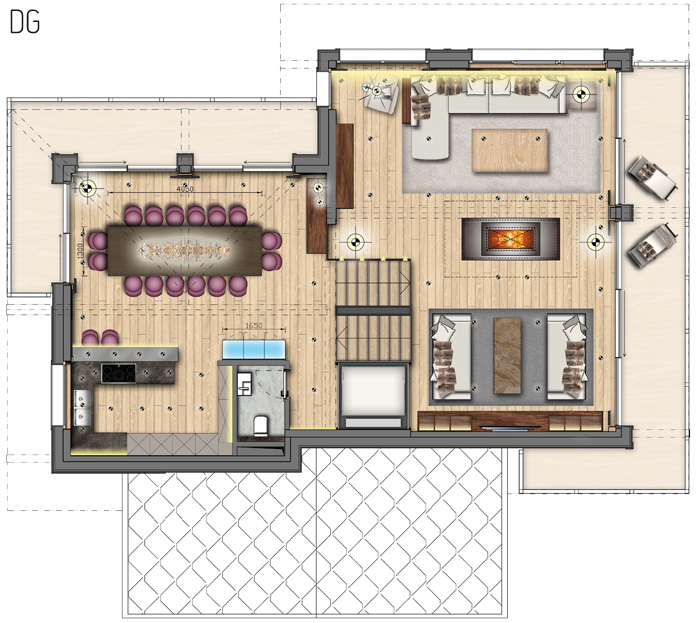 3D-Visualization